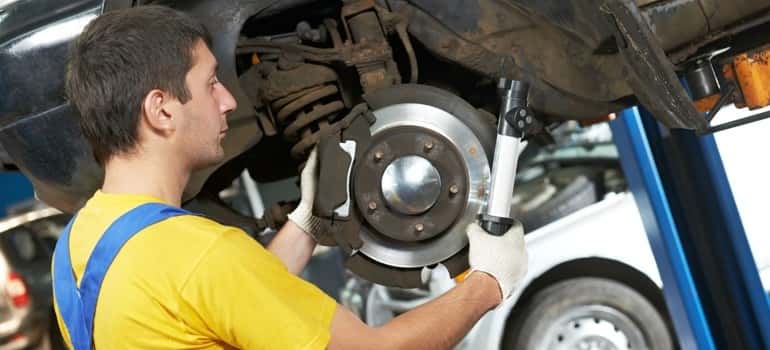 Earl Stewart is West Palm Beach's Preferred Toyota Service Shop
Finding quality service for your Toyota near West Palm Beach is hard enough—finding top-of-the-line Toyota service near West Palm Beach is even harder. But at West Palm Beach-area Toyota dealer, we've got you and your Toyota covered every step of the way.
We are located just 15 minutes from West Palm Beach in nearby Lake Park, and easily found at 1215 US 1. Come the extra mile for us to see how our service team goes the extra mile to keep your Toyota in tip-top shape.
Approachable Service
Our service department is made up of factory-trained professionals, including four Master Diagnostic Technicians, who know your Toyota best. We use the latest Toyota-specific diagnostic and repair equipment at our state-of-the-art facility to ensure the maximum efficiency and quality of our service.
What's more is that our service team not only specializes in caring for your vehicle, but also caring for you—our team is approachable, honest, and understands the importance of high-quality customer service. Whether you're looking for a check up, oil change, or any repairs or maintenance, our service team is here for West Palm Beach Toyota drivers.
Scheduling a Service Appointment
We make it quick and simple for you to schedule a service appointment thanks to our straightforward and intuitive Schedule Service page, where quality service is just a click away at your own convenience. Of course, you can also call our service team directly at (888) 392-0513, or stop by any day of the week .
Ordering Toyota Parts
Are you the do-it-yourself Toyota owner? Well, our service department still has you covered. Even if we cannot do the work for you, we still want to be a part of maintaining your Toyota. That's why we make it easy for you to order Toyota-specific parts with our Order Parts form.
Let Us Take Care of You and Your Toyota Today
Earl Stewart is here for West Palm Beach drivers every step of the way—whatever services your Toyota needs, we will do our best to address the problem with efficiency, affordability, and professionalism. Our customer service code ensures you'll be treated with the top-notch service and respect you deserve.