Make Servicing Your Car Easier at the Dealership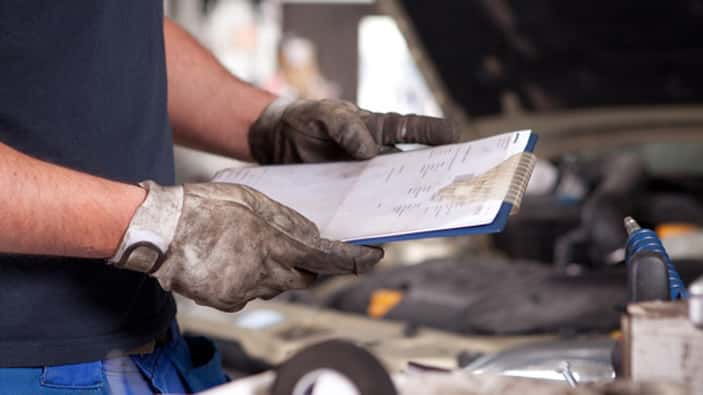 The most essential part of ensuring a long life for your vehicle is to get standard maintenance procedures on time and to have all automotive work handled by a professional, trusted service department. Consider this advice to help you choose a good service department and get the best service possible.
1. Pick the Right Service Center
This might seem obvious, but picking the right service center is really important. Just because you bought a car at a dealership that gave you a good price doesn't mean they'll provide good service. Shop around, check reviews online, and talk to friends and family about finding the best service center before you pick one. This also involves doing your shopping to make sure you're getting a fair rate—particularly for high cost repairs.
2. Get Close with your Technician
When servicing cars, it's all about trust. Make sure you find someone in the service department who is friendly, honest, and up front with you about everything from the start. After that, request to work through this person every time you come in. Also, introduce yourself to the manager of the service department—get to know them on a first-name basis.
3. Take the Car for a Drive Before Paying
You shouldn't feel obligated to pay for the service done until you're sure it's been done right. Take your vehicle out for a drive when you pick it up, or pop the hood to inspect the system worked on. Once you're satisfied with the results, then you can pay up.
4. Get a Written Statement
Before the maintenance or repair work is taken care of, make sure to get a written estimate of the cost of the procedures. In most places, law requires service centers to remain within the ballpark of this number unless they call you to suggest more work be done and you agree to it.
5. Schedule Your Appointment
Nobody likes to wait around for a long period of time before getting their vehicle back. Unfortunately, sometimes even the best service facilities can have waiting periods due to occasional high demands. Scheduling your appointment also ensures your service request gets in the books and the technicians know what's ahead.