How to Reset Maintenance Light on Your Toyota RAV4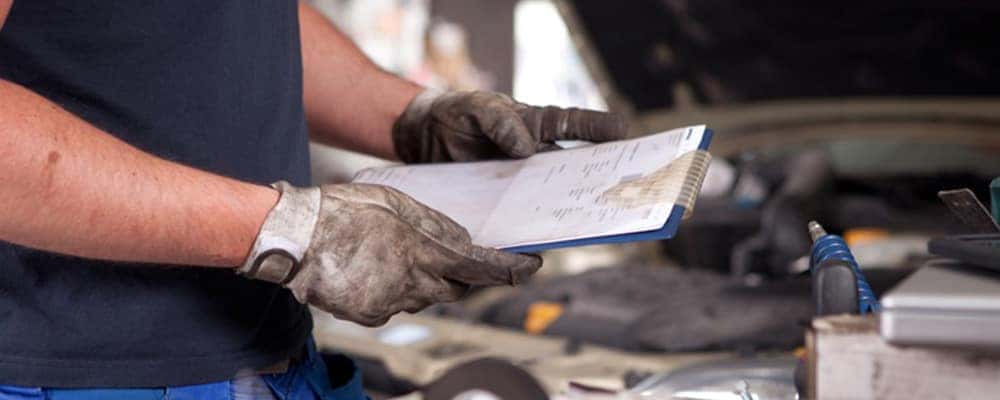 When you haven't had your oil changed in a while, this might be the reason your Toyota model's maintenance light is on. If you see this maintenance light on the dashboard for your Toyota RAV4, bring it to the Earl Stewart Toyota of North Palm Beach service center. If you've taken care of the oil change yourself, learn how to turn it off with Earl Stewart Toyota of North Palm Beach.
How To Turn Off Maintenance Light on the Toyota RAV4
If you notice the light is on even after having the service done, you'll want it turned off as it can be distracting and confusing. After all, you may think there's something else wrong with the vehicle. Luckily, we can help you learn the trick to reset the maintenance light on your RAV4. Follow these steps:
Put your key in the ignition and turn it to position one, the position just before starting the car.
Push and hold the odometer button on the dashboard, then turn your key to position two.
Continue holding the odometer button for 10 seconds. The light should then flash, possibly beep, and then go out.
Once off, release the odometer button and start the car. If you notice the light is still on, repeat this process only one or two more times to turn off the maintenance light on the Toyota RAV4.
If the light remains on, you'll need to bring in your RAV4 for service. A maintenance light can signal a potentially serious problem, and you'll always want to keep up with the recommended maintenance schedule.
Get Service at Earl Stewart Toyota of North Palm Beach
If this process doesn't work, bring your vehicle into our service center. Our highly trained mechanics can help care for your RAV4 and ensure the light turns off. If you have more questions, start by learning more about the 30,000-mile Toyota service interval. Browse our service specials then schedule an appointment online or contact us by phone to save your spot in line. We're also here to answer any questions about the RAV4 safety features, interior technology, and towing capabilities.
More Maintenance Advice From Earl Stewart Toyota of North Palm Beach
When you haven't had your oil changed in a while, this might be the reason your Toyota model's maintenance light is on. If you see this maintenance light on the dashboard for your Toyota RAV4, bring it to the Earl Stewart Toyota of North Palm Beach service center. If you've taken care of the oil change yourself, learn how to turn…

While the Toyota reputation for reliability has been proven time and time again, it is still essential to keep up regular maintenance on your Toyota so it can last as long as possible on Palm Beach County roads. Take a look at our guide to the 2019 Toyota Corolla maintenance schedule and see how easy it…

If you're wondering how to reset maintenance light on a Toyota Corolla, Earl Stewart Toyota of North Palm Beach has you covered. Whether your vehicle needs an oil change or road trip maintenance, the light signals that it's time to bring it to a qualified service center. Learn more about the maintenance light and how to go about turning it off, or…