How to Reset Maintenance Light on Your Toyota RAV4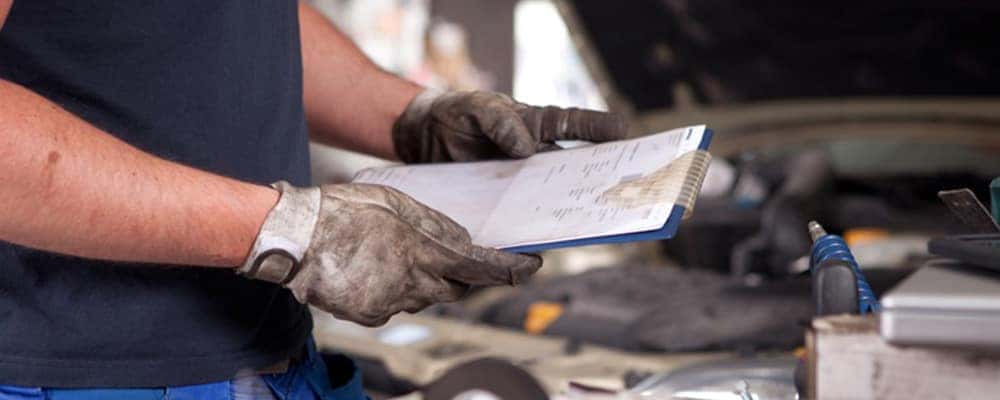 Is your Toyota RAV4 oil light still on after your oil change or other RAV4 maintenance? You don't need to worry! Resetting your RAV4 dashboard lights is easy and can be done right at your Lake Park home. Learn how to do a RAV4 maintenance light reset with the team at Earl Stewart Toyota, then browse our service specials so you can save on your next RAV4 oil change!
RAV4 Maintenance Light Reset
If your oil light won't go off after an oil change you're probably eager to shut off your RAV4 dash lights so you can drive with peace of mind through Palm Beach County. Learning to do a RAV4 maintenance light reset is easy – but we recommend reading through the instructions first so you're familiar with the process beforehand. Follow the steps below to turn off your RAV4 maintenance light:
Put your key in the ignition and turn it to position one, the position just before starting the car.
Push and hold the odometer button on the dashboard, then turn your key to position two.
Continue holding the odometer button for 10 seconds. The light should then flash, possibly beep, and then go out.
Once off, release the odometer button and start the car. If you notice the light is still on, repeat this process only one or two more times to turn off the maintenance light on the Toyota RAV4.
If you complete the above process and your RAV4 maintenance light stays or if your Toyota RAV4 all warning lights come on, then you should schedule service at our dealership. While the RAV4 dash lights normally signify that maintenance is needed, they could also be indicating a larger problem. Bring your RAV4 in today for an inspection.
Keep Up With Your Toyota RAV4 Maintenance
A good way to ensure your RAV4 dashboard lights stay off on your West Palm Beach commute is to have your RAV4 serviced in accordance with its maintenance schedule. Follow the schedule below to ensure your Toyota RAV4 dash lights stay off.
RAV4 MAINTENANCE EVERY THREE MONTHS OR 3,000 MILES
Every three months or 3,000 miles, perform the these vehicle maintenance checks:
Automatic transmission, power steering, wiper fluid levels
Engine oil and air filter
Belts, exhaust, and hoses
All lights inside and out
Fuel filter
Tire pressure, tread, and wear and tear
RAV4 MAINTENANCE EVERY SIX MONTHS OR 6,000 MILES
Do these checks every six months or 6,000 miles in addition to the above preventative maintenance:
Car battery and cables
Chassis lubrication
Windshield wipers
Polish your vehicle
Get Service at Earl Stewart Toyota
Whether you need help turning off the oil change light or getting your RAV4 maintenance, the service team at Earl Stewart Toyota is here to help you keep your RAV4 running like new! Schedule service today to get back on Palm Beach Gardens roads in no time! If you're a DIY mechanic, you can browse our service tips for step-by-step guides on regular RAV4 maintenance. We look forward to helping you get your RAV4 maintenance light reset and back to your daily errands!
More Maintenance Advice From Earl Stewart Toyota
Is your Toyota RAV4 oil light still on after your oil change or other RAV4 maintenance? You don't need to worry! Resetting your RAV4 dashboard lights is easy and can be done right at your Lake Park home. Learn how to do a RAV4 maintenance light reset with the team at Earl Stewart Toyota, then browse our service…

While the Toyota reputation for reliability has been proven time and time again, it is still essential to keep up regular maintenance on your Toyota so it can last as long as possible on Palm Beach County roads. Take a look at our guide to the 2019 Toyota Corolla maintenance schedule and see how easy it…

If you're wondering how to reset maintenance light on a Toyota Corolla, Earl Stewart Toyota has you covered. Whether your vehicle needs an oil change or road trip maintenance, the light signals that it's time to bring it to a qualified service center. Learn more about the maintenance light and how to go about turning it off, or…