How to Customize Entune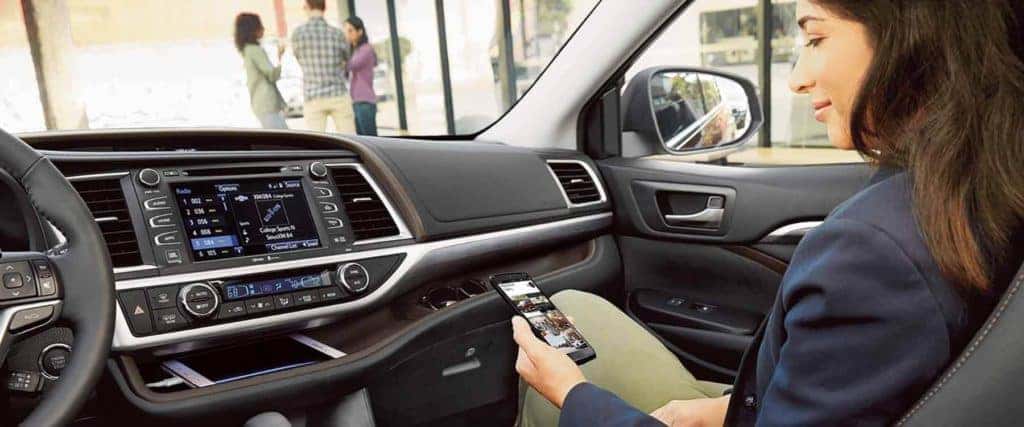 Toyota Entune™ is the Toyota technology equipped in a select group of Toyota models. What most Stuart drivers don't realize is that you can customize Toyota models using the Entune™ technology, and it can all be done from your home screen to your apps. Here's how to customize the Entune™ home screen:
Tap the Settings icon on your Entune™ screen
Tap the Home Screen icon
Choose between Two Panel or Three Panel displays
Tap the part of the screen you want to change
Select your choice from the list of options that appears
Tap OK to save your changes
If you want to customize your apps:
Tap the Settings icon on your screen
Tap the Apps icon
Drag and drop your apps to move them to the desired location
Tap OK to save
How to Add Apps to Entune™
Have you wondered if you can customize Toyota vehicles or searched "Can I add more apps to Entune™," and how to add apps to Entune™? Unfortunately, no, you can not add additional apps to Toyota Entune™. With that said, using your Toyota app, create an account on my entune app, and you're all set to go!
Have any questions about using the myentune app, why Entune™ contacts will not save, or you need assistance making updates to your Toyota Corolla Entune™ technology? Feel free to reach out to our service center at your earliest convenience.
Visit Earl Stewart Toyota Today
Earl Stewart Toyota has a great selection of Toyota models equipped with the Toyota Entune™ technology that West Palm Beach drivers love, including the 2019 Toyota Corolla hatchback, which features Entune™ 3.0. If you'd like to see these models in person and check how they'll change your Palm Beach Gardens ride, schedule your test drive with us today. Contact us with any questions about the Entune™ or how to get your Toyota Camry Bluetooth connected.