How Do I Know If I Need a New Car Battery (Before It's Too Late)?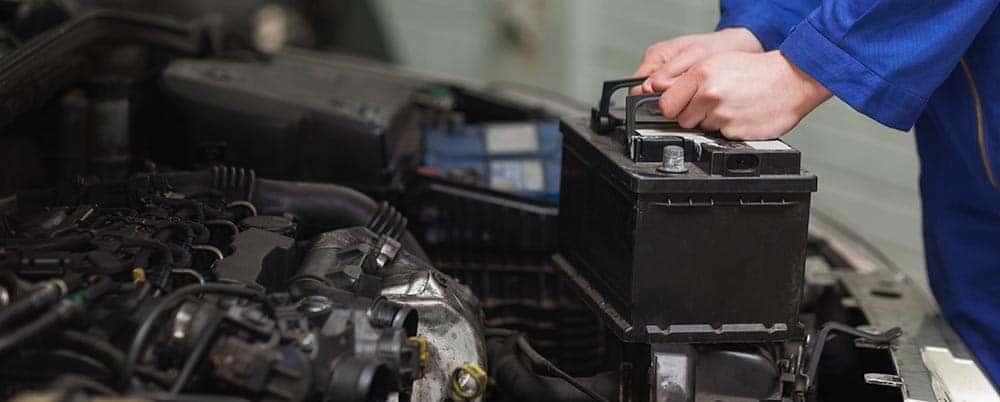 Is it time for a car battery replacement? It's an important question to ask, especially as colder temps creep in, because failing to get it replaced when it's time could mean you end up with a dead car battery on your hands. That could mean getting stranded far from home in Lake Park or Stuart, FL! If you notice any of these problems, it may be time to get a new battery today:
slow engine crank
electrical problems
check engine light comes on
older battery
low battery fluid
1. Slow Crank on Engine
If you get into the car and turn the ignition, only to notice that it takes too long for it to turn over and start, there's a high likelihood that a dead battery is right around the corner.
2. Problems with Electrical Components
Your car battery is also responsible for powering all of your vehicle's electronics, so you might be on the verge of needing a car battery replacement if you notice any of these features not working properly:
radio
windshield wipers
headlights/taillights
dash lights
power windows and door locks
power seats
3. Check Engine Light
There's also a good chance your check engine light will be activated when your car battery is running low and needs to be replaced. Regardless, if the check engine light comes on it's a good time to bring the car in to a professional.
4. Getting Old
In general, most car batteries are able to last around three years. If your battery is reaching that date, you should consider a car battery replacement, or at least bringing it into a technician to check for car battery problems.
5. Low Battery Fluid Levels
If your car battery fluid gets below the lead plates, then you need to schedule a service appointment to get tested for signs of a bad battery.
Get Your Car Battery Replacement in Earl Stewart Toyota
If you need to get your car battery replaced, you can always count on the certified technicians at Earl Stewart Toyota's service department. Check out our current service specials and standard service prices for potential deals on your next car battery, and contact us at (561) 721-0678 with any questions on oil changes, maintenance lights, or spark plugs. Our service center is located at 1215 N. Federal 1 in Lake Park, FL.
Our Service Specials
Recent News From Earl Stewart Toyota